A service member may be subject to prosecution under UCMJ Article 82, otherwise known as Soliciting Commission of Offenses, if they Solicit another person to commit a punishable offense, or solicit or advise another person to commit the offense of desertion, mutiny, sedition, or misbehavior before an enemy. To be convicted, a service member charged with Article 82 need not have been successful in getting someone else to commit an offense.
Prosecutors must prove the following elements: 
that the accused solicited or advised a certain person or persons to commit a certain offense under the UCMJ; and

 
the accused did so with the intent that the offense actually be committed.

 
Prosecutors must also prove, regardless if the offense was committed or only attempted, that the offense resulted from the solicitation. 
Understanding Article 82 Soliciting Commission of Offenses of the UCMJ
A service member may be subject to prosecution under Article 82 if they solicit or give advice regarding an offense outlined in the UCMJ. The Manual for Courts-Martial says it does not matter if the person who is soliciting or advising on the offenses is acting directly in the offense itself. They can still be charged with Article 82 even if they had no direct action.  
Maximum Possible Punishments for Violations of Article 82
Punishments for an article 82 violation vary. They include the possibility of dishonorable discharge, forfeiture of all pay and allowances, and possible confinement of up to 10 years. The maximum punishment possible for solicitation or advisement of mutiny or desertion could include up to 15 years in confinement.   
Defending service members against Article 82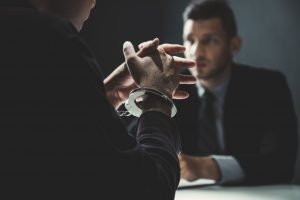 The military brings to bear enormous resources when deciding to charge service members with Article 82 Soliciting Commission of Offenses. Being prepared to defend your career and your freedom requires experience and tenacity. Having an experienced and aggressive military defense attorney can increase your odds against such a juggernaut. The Trial Defense Service has many fine attorneys, but they often have limited experience and time. Consider retaining a civilian lawyer with many years of defending service members against Article 82 Soliciting Commission of Offenses.
For more information on this offense including the maximum punishment, potential defenses, and a discussion of the strengths and weaknesses of the prosecution's case, consult with an experienced military lawyer.
Defending Your Freedom
If you are a soldier, sailor, airman, or Marine facing a military court-martial or
if you are under investigation put Peter Kageleiry to work in your military defense.
Your military career, your service record and your future depend on it.